What can we do for you?


Design of hydraulic systems?
Design and construction of hydraulic systems

We develop, dimension and manufacture hydraulic systems for industry, energy and wind.
Experienced engineers
Let our engineers design, dimension and build your hydraulic systems.
Our engineers have many years of experience in hydraulic solutions. We offer construction of all types of hydraulic pumps, proportional valves and systems.
ISO 9001 certified
We have control over internal workflows, construction and work processes, etc.
Quality is important
When we design and build hydraulic systems, we only use components from leading manufacturers. We are an authorized distributor and service center for Bosch Rexroth and Parker Hannifin.
Rebuilding and relocation of hydraulic systems!
Let us handle rebuilding and movement of existing hydraulic facilities in Denmark and abroad.
We can offer:
• Installation, relocation and rebuilding of hydraulic systems
• Pipe installations
• Hydraulic hose onsite (mobile hydraulic hose workshop)
Flushing
Flushing of hydraulic pipe systems is done after repair or installation. Flushing ensures that there are no dirt or harmful particles in the hydraulic system.


All sizes
Whatever your needs, we have the solution.
We can offer the smallest pumping station of 0.5 liters / min. up to 1,000 liters / min.
24-HOUR PHONE
+45 70 24 45 18

(Hydraulic Motors and Hydraulic Pumps)
+45 70 21 21 24
Opening hours
Monday – Thursday 7.30–16.00
Friday 7.30–15.00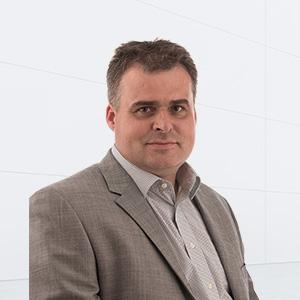 Lars Trebbien
Service Consultant - Zealand and Funen

Knud Knudsen
Hydraulic Engineer, Jutland