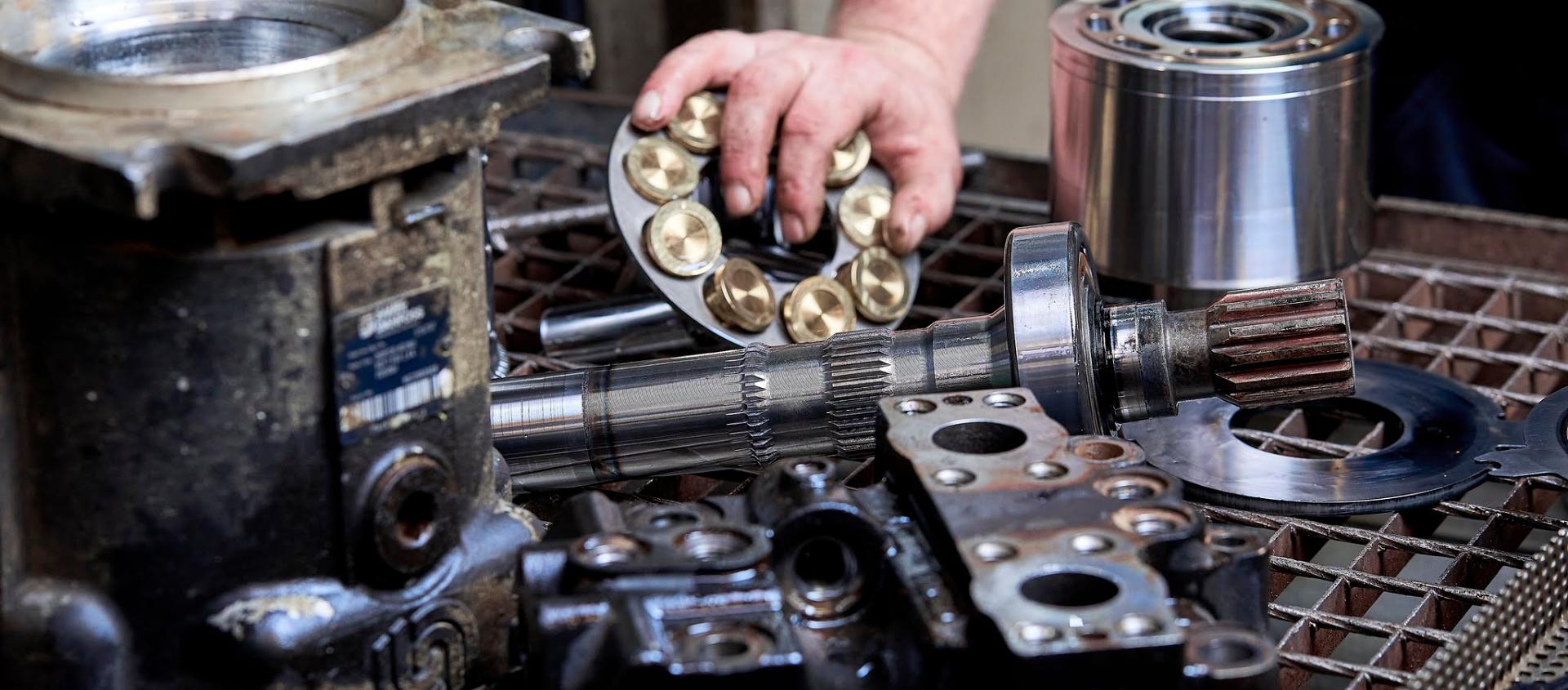 Need help?


Do you need efficient hydraulic repair
Do you need hydraulic repair?

We do everything we can to perform fast and quality repair and service of hydraulic pumps, cylinders and motors.
Hydraulic repair onsite
With more than 25 hydraulic service vehicles, we can respond quickly and help you on the spot.
Our service technicians can service, renovate and repair accumulators, motors, cylinders, systems, pumps, hoses etc.



Hydraulic workshops near you
Do you need help?

Downtime on production equipment can lead to loss of production and earnings. At our workshops in Brøndby, Odense, Esbjerg and Aalborg, we can quickly perform hydraulic repair and service.
​Cause unknown
We often receive defective hydraulic units where the cause of the error is unknown. Here we take care of disassembly and repair, so you get a complete and functional unit return.
​Assessment of the extent of the repair
Some hydraulic repairs are more complicated than others, which is why we always assess the scope of the repair.
We do not start any work - until we have an acceptance from you.
A competent hydraulics partner
We have a close cooperation with our suppliers that goes back many years.

Through hard work and satisfied customers our hydraulics companies - AVN Hydraulik, BB Hydraulik and AVN Hydropower - can today call themselves a partner and servicecenter for Bosch Rexroth as well as an authorized distributor and service center for Parker Hannifin in Denmark.
Partner for Bosch Rexroth
For compact systems, pumps, motors and valves.
Partner for Parker Hannifin
For pumps, motors, valves, filters, accumulators, air / oil coolers and hoses.

Hydraulic test bench
With our test equipment and test benches, we can quickly identify faults.

​When you receive a hydraulic pump or motor return after repair, it has undergone a serveral tests.
Test report
You will receive a detailed test report with documentation that your hydraulic pump or motor meets the requirements for correct pressure, flow and power settings.
Valve tests
With our valve tests we can perform tests and checks of proportional and servo valves. Based on the results we can perform adjustments.
24-HOUR PHONE
+45 70 24 45 18

(Hydraulic Motors and Hydraulic Pumps)
+45 70 21 21 24
Opening hours
Monday – Thursday 7.30–16.00
Friday 7.30–15.00
All
Service Aalborg
Service and repair - Esbjerg
Service Odense
Workshop / Production - Brøndby
Service and repair - Esbjerg

Thomas Møller
Department Manager / Service Manager