Experts in central lubrication!

Right amount - Right place - Right time

Let us help you with lubrication!

Central lubrication extends the life of moving parts!
Our technicians can advise and design exactly the central lubrication system or lubrication system that suits you.
Masytec is a part of AVN Hydraulic

Contact us + 45 43 45 88 66 / info@masytec.dk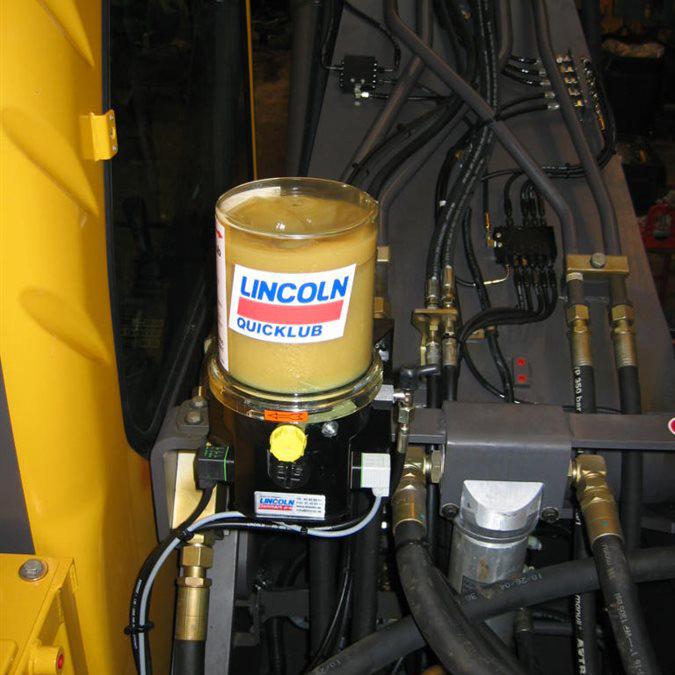 We offer
Masytec has over 70 years of experience with central lubrication, central lubrication systems for all types of machines to the industry, agriculture, the construction industry, offshore, wind turbines, railways - wherever there are moving parts!
We sell quality lubrication systems from SKF Lubrication Systems and Lincoln.
Avoid downtime
When you invest in a central lubrication systm you ensure that the machine is automatically lubricated during operation with the correct amount and continuously.

You will achieve the optimal operation and maximum performance of the machine and avoid breakdowns and extend the life of the machine.
Contact us + 45 43 45 88 66 / info@masytec.dk
The secret to longer lifetime!
Did you know that, according to SKF, 40% of the cost of repairing defects in machine parts can be traced back to poor lubrication?
The right lubrication is the key to longer liftime for your machine.
Achieve the highest possible performance - every single day!
Watch the video from SKF and hear how!


Søren Kristensen
Salgskonsulent